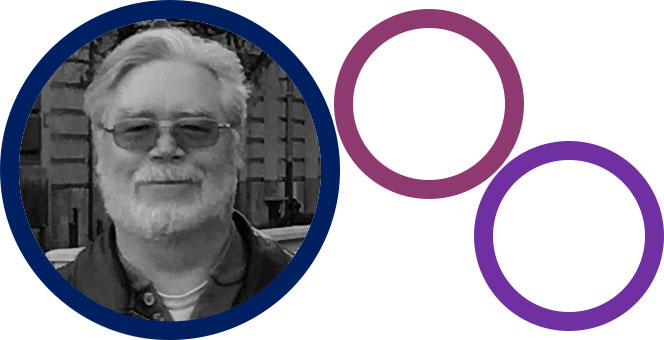 Since Honorable Peter J. Stapp's retirement in June of 2018, he decided to continue his work by attending the CBA mediation course.  Once fulfilling his mediation requirements, he has handled dozens of Parenting Coordinator Decision Maker (PC/DM) matters where he has made decisions and written orders for the Court regarding children's living arrangements, health, travel, and therapy issues.  Honorable Stapp has also arbitrated several domestic relations and civil cases involving spousal maintenance, retirement issues and post decree matters.  His vast experience with youth and their families makes him a wonderful mediator who will guide you to make family and future decisions to benefit all involved. 
Magistrate Peter J. Stapp, retired from the 17th Judicial District of Colorado in 2018.  Honorable Stapp handled domestic cases consisting of temporary and permanent protection orders, child support, relocation and parenting plans and dealt with dependency and neglect issues for over thirteen years as a magistrate.
Before becoming a magistrate, Honorable Peter J. Stapp worked with abused, neglected, and delinquent juveniles and their families through the Department of Youth Corrections, Social Services, Juvenile Detention Center and coordinated the caseworkers and the probation officers for home visits, staffing and hearings.
Honorable Peter J. Stapp attended the University of Colorado and received his B.A. in 1978 in history and political science.  In 1982 he received his J.D. at the University of Denver College of Law and was admitted to the Colorado Bar in 1983.
Being a native of Colorado is a rare thing now a days, as Honorable Peter Stapp has lived in the Metro area all his live.  He is married and has helped raise three children with his beautiful wife.  He enjoys hikes and long walks. 
My Extras
Father of three, happily married for 46 years
Avid Avalanche, Broncos, Rockies fan
Specialties / Practice Areas:
Divorce, pre and post motions for child support, maintenance, modifications, relocation, and general family law issues.
Father of three, happily married for 46 year
Avid Broncos, Rockies, Avalanche fan