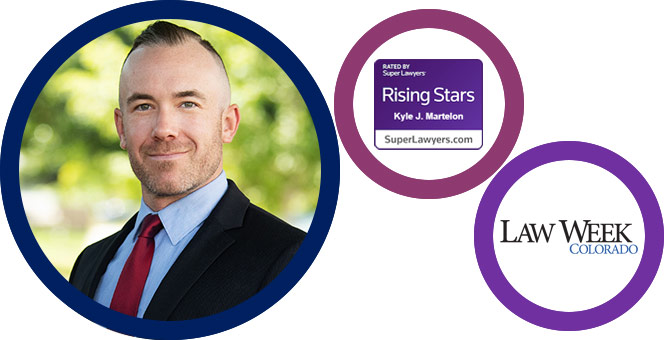 My practice includes mediation, family law, and general litigation matters. I understand that parties to these matters are very often going through some of the most difficult times in their lives. I therefore approach each case with compassion, understanding, and thoroughness. I am committed to assisting my clients navigate the often confusing nuances of the judicial system in a manner that leads to the best possible resolution.
After law school, I served as a Law Clerk to the Honorable Jane A. Tidball at the Jefferson County District Court. I assisted in managing her division's civil, domestic, and criminal dockets. From this experience, I gained inside perspective for how judges evaluate, analyze, and decide complex legal issues. This valuable knowledge assists me every day in my practice. It allows me to develop particularized and effective strategies based upon the facts and circumstances of each case. Since working as a law clerk, I've worked at boutique family law firms in downtown Denver. In my free time, IJ enjoy running, traveling, skiing and the local restaurant scene.
Specialties
Same Sex Marriage
Partitioning of Assets
Common Law
My Extras
Boulder County Legal Services Volunteer
Boulder County Bar Association
Specialties / Practice Areas
Mediation, Divorce and Legal Separation, Common Law Marriage, Marital Agreements, Co-Habitation Agreements, Allocation of Parental Responsibilities, Child Support and Maintenance, Post-Decree Modifications.
Colorado Super Lawyers, Rising Star in Family Law, 2020
2019 Best Lawyers in Colorado, Law Week Colorado
University of Denver Sturm College of Law Professional Mentoring Program, 2013 – 2017
Metro Volunteer Lawyers (MVL), Volunteer, 2012 – Present
GLBT Community Center of Colorado, 2015 – Present
Summit County Family Intercultural Resource Center, 2018 – Present