Our Clients Speak Out About Family Mediation And
Divorce Resolutions, Colorado Center for Divorce Mediation
More Of Our Clients' Experiences
As a full-time mediator, I know the power of the mediation process to resolve seemingly intractable divorce and family conflict. I observe every day in my work how much more pocketbook and family friendly it is than litigation. I am confident of the value of our unique approach to Colorado divorce mediation at Divorce Resolutions, Colorado Center for Divorce Mediation as well.
As a divorcing party or separating parent, however, you probably want to know what our clients think!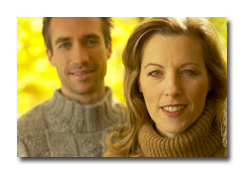 You'll find our clients' comments about the process of divorce mediation and their work with us throughout our website, on the right hand side of each page. These appear as short quotes and generally relate to our site's content on that page. (If you haven't noticed, if you refresh a particular page multiple times, you will often see additional comments from other clients!)
This format, however, doesn't allow us to share some longer narratives, comments regarding topics or issues not discussed on our site, and other comments we didn't have space to include elsewhere.
So, here's more of what our clients have to say about divorce and family mediation as a process, and working with us in particular:
Complex Financial Issues?
Working with Divorce Resolutions, Colorado Center for Divorce Mediation was a great decision. My (now former) spouse and I invested significant time and money in several unproductive sessions with another Denver mediator. Then we learned that our (first) mediator had very little experience in mediating the financial aspects of divorce! I own and operate a small consulting business, and we very much needed to find a fair and equitable settlement of our financial affairs. We had accumulated significant net worth through hard work and careful money management during our nearly twenty year marriage.

We decided to leave our first mediator. Larry quickly understood our situation and methodically helped us formulate our own financial solution which we both found workable. I know I speak for my former wife as well, when I recommend Divorce Resolutions, Colorado Center for Divorce Mediation to anyone seeking fair, impartial and highly professional divorce mediation services, including couples with more complicated financial affairs!

from Mike B., married 19 years
And, another client writes:
We had a very complex divorce with extensive marital assets, including three businesses, and children also.

Chris was awesome! The process was just what we needed to make this horrible situation bearable. Working with Divorce Resolutions, Colorado Center for Divorce Mediation saved us thousands upon thousands of dollars, as well as preserved the relationship we need to have for our daughters' sake. I highly recommend.

from Beverly G., married 12 years
Need To Resolve Reasonably Quickly?
With my (former) husband returning to his assignment in the Middle East, it was essential that we work out the details of a settlement of our divorce issues within a very limited time period, and we were able to achieve this with Divorce Resolutions, Colorado Center for Divorce Mediation. Considering ours was a situation that could have easily disintegrated, you minimized hostilities, reminded us of practical realities and kept us focused on the goal of an equitable solution for both of us. Divorce-related information, including children's issues and tax-related matters were presented efficiently, and we were provided other resources to help us arrive at reasonable decisions. For us, mediation was a cost-effective and perhaps, most importantly, a time-efficient alternative to using separate divorce attorneys.

from Lynn P., married 20 years
Control Of The Divorce Process Important?
I've always heard that divorce is an ugly ride, no matter how one moves through the passage. I chose mediation because I felt I should do everything I could to steer things so they would work best for my children, as well as myself. Our mediator kept us on course, but we were definitely behind the wheel, and I'd much rather drive, than be some attorney's or judge's passenger, any day! It wasn't easy. I had to prepare for our sessions, work vigorously and think for myself. But again, I took a lot of satisfaction from being empowered to shape my own destiny and that of my children.

from Mike A., married 23 years
Comprehensive Agreement Sought?
With what is a difficult time and such an uncomfortable discussion, we found mediation with Divorce Resolutions, Colorado Center for Divorce Mediation extremely productive, comprehensive and painless. Our favorable first impression of the website carried over into our professional experience with Chris, who was wonderful as a mediator. He was very knowledgeable and able to present both points of view and educate us as to our options in areas we were apprehensive.

We were amazed at how Chris took our "chicken scratch" planning notes and transformed them into a comprehensive and user-friendly agreement that we can refer to as the years go by. Whether you have an amicable relationship with your spouse or there is animosity, mediation with its focus on the children as a priority is absolutely the way to go.

from Leslie P., married 6 years,
Decree of Legal Separation
Post-Retirement Age Planning? Worth Some Travel?
I appreciated your professionalism, fairness and attention to detail, and give my unqualified recommendation for your fine work in our divorce mediation. My wife and I were able to work through this without animosity thanks to your help.

Considering that ours was a marriage of 20 years and with the special planning issues presented by our age and retirement, you led us through our divorce in a timely manner and at a very reasonable cost. It was well worth the travel from my home in the mountains more than 125 miles away!

from Joe L., married 20 years
retired & residing on Western Slope
Special Parenting Plan Issues?
The process of mediation offered a better experience than having attorneys fight it out. I believe our kids' best interests were always kept in the forefront of our efforts, and we crafted the best agreement possible for ourselves and our children. Larry was an excellent, very knowledgeable mediator who helped us reach agreement on hard issues, including substance abuse and parenting concerns.

from Karey B., married 13 years
Attorneys At An Impasse? (Counsel-Attended Mediation)
Larry, I appreciate so much your role in helping us bring such a difficult case to a close. I was not expecting a positive outcome from our mediation (with our attorneys attending), much less any kind of settlement.

As I began this process almost two years ago, I never thought there would be the need for us to go to court. As time passed, I began to feel that there would be no other alternative. Thank you for helping us avoid placing these decisions in the hands of the judge, something in my heart, I never felt as right or necessary. I recommend you to others!

from Doug G, married 24 years
mediation attended by counsel
Seeking To Cooperate, Spare Children Turmoil?
Larry didn't waste our time. He got to the heart of the issues and helped us to outline what our options were. His use of a flipchart pad helped us both see and agree on the data we were using. When we got stuck on an issue, he helped us "clear the smoke" by acknowledging our feelings, and then moved us toward a decision by encouraging our adopting a business mindset instead of an emotional one. He was extremely helpful in letting us know what approaches a judge might likely have concerns with. He was careful to avoid advising either one of us, and encouraged us to seek individual counsel, as and if we needed it. In short, throughout the process, he encouraged our spirit of cooperation, rather than making us adversaries.

The mediation process spared us — and especially our children — the additional emotional turmoil and costs that traditional divorce and lawyers likely would have imposed on us. We felt, at all times, that we were in control, with a lawyer-trained mediator as our friend and guide through the difficult process of our divorce.

from Rae Ann F., married 20 years
Higher Conflict Couple?
I began with the misperception, a common one I think, that family mediation is appropriate only for those rare, "amicable" divorcing couples who envision themselves as remaining close friends after all is said and done. Despite our shared parenting plan, my (now former) wife continues to make it clear that she wants nothing to do with me now that our divorce is final. But we successfully mediated our divorce with Divorce Resolutions, Colorado Center for Divorce Mediation. I now firmly believe that mediation is for any couple with a commitment to keep the dialogue going, if only for just a little while longer.

from Mike A., married 23 years
Responsive, Positive Experience
My overall experience with Divorce Resolutions, Colorado Center for Divorce Mediation (given our difficult circumstances) was very positive. Deadlines were met, the staff was available for questions during nonmeeting times, and it always felt like a safe environment in which to deal with all of this.

from Pat H., married 7 years
Long Distance Parents: Avoid Court Battle And Confusion/Pain To Children
Larry, I am so grateful that you found a way to apply your expertise and talents to a profession where you are able to help so many, including my husband and I, to come to agreements without the damage of court battles.

We've seen so many other couples bankrupt each other and cause such confusion and pain to their children as they divorce. The mediation process has helped us remain friends.

from Arlene B., married 5 years
mediation conducted in part by Skype®
wife in Del Norte, Colorado; husband in Long Beach, California
Alcohol, Substance Abuse Parenting Concerns?
Larry just successfully resolved a mediation with challenging alcohol and substance abuse parenting concerns, and was awesome. Larry wrote the best mediated agreement [in this case] I have seen a mediator write in 30 years!

from David DiGiacomo, Esq.
Colorado family law attorney
Apprehensive, Seeking Respectful, Nonhurried Process?
Although we have a very amiable relationship, both my wife and I still felt some trepidation prior to our first meeting with Chris. Any fears or misgivings that we may have had vanished 15 minutes into our first meeting.

Chris is the consummate professional. Each mediation session we had with Chris was incredibly productive and yet we never felt harried. Chris took the time to ensure that we were comfortable with all our decisions.

I now can't imagine doing our divorce any other way!

from Rick L., married 20 years
Absent Spouse, Teenage Son, Limited Support
Chris and Judy, I so thank you for your professionalism. When my husband left me in October, I was devastated. With no family in Colorado, no support system of friends, a house and a teenage son to look after, I have cried my way through these last few months.

Even though it was difficult to do a lot of the work myself, it helped me to move forward and look to the future. I would recommend your office to anyone considering mediation of their divorce.

from Carla A., married 22 years
Attorney's Expectations Exceeded By Resolution Of Spousal Maintenance Issues
Larry, my client and I were so pleased with your effective work as a mediator. Frankly, I did not expect that the issue (modification of spousal maintenance) would be resolved. My client and I were there because we were required to attend mediation prior to the scheduled court hearing.

Your mediation style was professional, yet you were able to put the clients at ease. Your resolving this issue saved both parties' further legal expenses and the substantial aggravation that accompanies court proceedings.

Thank you for your excellent and professional work.

from William Van Horn, Esq.,
Colorado family law attorney
Changing Family Circumstances — Need To Revise Parenting Plan Or Support?
Mediation with Divorce Resolutions, Colorado Center for Divorce Mediation provided us an efficient, affordable alternative to a costly divorce. With Larry's neutral ear and helpful direction with difficult subjects, we were able to divide assets and debts, determine child support and agree to a (child custody and) parenting plan on our own terms.

We returned to mediation two years later to successfully renegotiate parenting time and modify the terms of our original agreement, given changes in our families' circumstances.

from Christine W., married 5 years; relocation and parenting plan changes 2 years later
Attorney's Own Divorce — Recommends Mediation With Us
As a Colorado licensed attorney of 17 years, I urge those undergoing the difficult process of divorce to explore the benefits of mediation with Divorce Resolutions, Colorado Center for Divorce Mediation. I have experienced first hand (as a lawyer) the devastating consequences to family relationships that commonly result from the traditional adversarial process.

By choosing mediation with Divorce Resolutions, Colorado Center for Divorce Mediation, my wife and I were able to maintain a positive relationship with ourselves and our children. The mediation process saved us time, money and undue emotional stress. Larry skillfully assisted us through the resolution of a number of complex issues, including multiple business entities, a prenuptial agreement and special tax planning objectives.

I strongly recommend to all facing divorce.

from Scott S., married eight years
Special Health Issues Planning?
Larry was the consummate professional, aware and suitably empathetic to specific health issues and planning needs of my wife and I (as a couple and as individuals). I highly recommend the mediation route for any divorcing couple who share a willingness to work toward agreement. Larry enabled a truly complex process (and the "dreck" of divorce!) to be simplified and translated for all to understand.

from George D., married 24 years
traumatic brain injury
Magistrate Extols Work & Validates Clients' Experience Of Service & Security
Chris, in our final hearing, the Magistrate remarked that our mediated agreement was "fantastic," and it was a pleasure reviewing our documents.

From our first encounter with your assistant Val through our final court appearance, Michele and I have felt truly fortunate to have worked with people such as yourself who are not only consummate professionals, but also incredibly patient and compassionate.

Having the Magistrate extol in open court the virtues of working with you really validated our opinion of your divorce mediation process. It was very telling to see numerous other couples and attorneys glance at each other while the Magistrate praised our work. It was evident that they did not enjoy the same level of service and security that Michele and I did in our divorce.

from Rick L., married 21 years