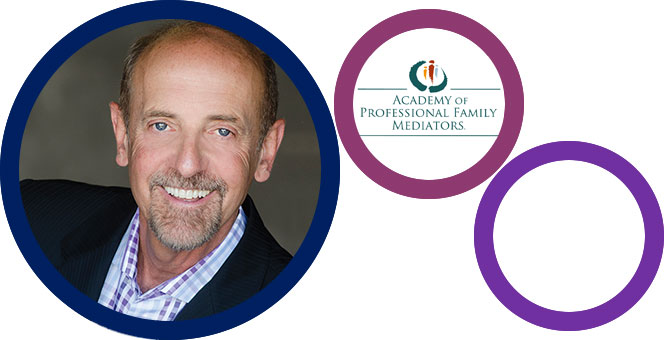 In the early 1990's mediation was not prevalent, nor well understood, as a process suitable to helping divorcing families. In 1992, I founded my family law mediation practice, to become known as Divorce Resolutions®. My practice sought to bring a streamlined process for crafting out-of-court solutions to the many couples desiring divorce but without (or with more limited use of) legal counsel representing each of them.
My background as a family law attorney and years of mediation experience allowed me to explore with my clients a great range of possible approaches and solutions that proved to work well for others. I pioneered software integration and the tools of technology to expedite couples' exploring and crafting their own answers to the often-challenging questions that come with divorce. Over the years and in the privilege of assisting more than 3,000 couples, Divorce Resolutions® developed a turnkey approach to efficient and cost-effective family law mediation.
Now, as I step into retirement, I have handed the reigns of my practice to Cynthia Ciancio, Esq. and her law firm, Ciancio, Ciancio and Brown, P.C. I continue to consult with and mentor Divorce Resolution's attorney-mediators, and there remains an effective mediation team available to continue to guide non-represented clients (and clients with unbundled or limited representation). Cyndy and her firm now offer full services to help represented clients as well, and additionally, mediation of related or post decree matters (including modifications to child support, maintenance, and parental allocation cases).
With my other foot, I step onto a path to pursue new passions, which currently include photography, and remodeling and landscaping my mid-century modern home in Denver.
My Extras
Mentoring
Photography
Landscaping
Specialties / Practice Areas:
Divorce and Family Law Mediation
B.A., Colorado College 1974, summa cum laude
J.D., University of California-Davis (Martin Luther King School of Law) 1977, law review
Founding member of the Academy of Professional Family Mediators