Colorado Divorce Law, Colorado Divorce Information & Colorado Mediation News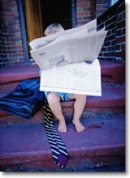 Here, at "The Latest!," you'll find the latest news and information regarding Colorado divorce law and other Colorado divorce information or topics of interest to parties considering mediation of their Colorado divorce.
Recent Changes To Colorado Divorce Laws
See especially our articles on 2009 Colorado Divorce Law Filing Fees Increase, 2008 Changes to Colorado Child Support Laws, the simplified and streamlined 2006 Sworn Financial Statement forms, and our feature on the major 2005 changes to Colorado divorce law, process and forms.  We have also recently updated our Colorado child custody and visitation relocation law article.
We currently host 21 other articles on Colorado divorce law and related topics. Additionally, consider recent posts in our topical Colorado DivorcePoint! divorce law blog.
Colorado Mediation News
Learn about the new Colorado Mediation Association or "theMAC" in our article 2011 Colorado Mediators Organization Rebrands as the "Colorado Mediation Association!" (The old Colorado Council of Mediators — CCMO — is no more.)
Evolution Of Our Divorce Mediation Process
Finally, consider articles regarding changes at our office in 2006 (the substitution of old-style flip-charts with mediators' client-side large LCD displays), in 2007 (additional new mediators' technology and tools), and our plans for the future — as we continue to innovate our Colorado family and divorce mediation process.
Colorado Divorce Law Updates
Visit us again for new articles as the divorce laws of Colorado and federal and Colorado tax laws change.
Colorado Divorce Filing Fees Increase Again
first posted on: 6/20/2003
For a second time this year, filing fees for divorce or legal separation in Colorado have been increased!
In March, 2003, Governor Owens allowed Senate Bill 186 to go into effect without his signature, raising fees fifty per cent – by adding a so-called "stabilization fee" of forty five dollars to Colorado domestic relations (including divorce-related) cases. Effective July 1, 2003, the separate basic statutory fee is itself increased to one hundred thirty dollars.
New Initial Colorado Divorce Filing Fees
Accordingly, this new Colorado law will add another $40 to Colorado court initial filing fees in domestic relations (including divorce-related) cases.
As a result, Colorado couples filing their Petition for Dissolution (Divorce) together — with both parties signing a single pleading as "Co-Petitioners," as our mediation clients generally do — will now pay a total of $184 in fees and taxes.
Couples filing a Petition for Legal Separation together will now pay a total of $179 in fees and taxes.
New Modification Filing Fees
Divorced couples or never married parents seeking to modify their earlier Colorado Court orders (concerning any Colorado divorce related issues, including parenting plans or "child custody" matters, or child support or spousal maintenance agreements or prior orders) will continue to pay an additional $70 in filing.
All new requests for Modification must be accompanied by a total filing fee of $90 (a 450% increase in fees, from the $20 fee before these two 2003 changes in Colorado divorce law).
Also, see our "Spotlight" or other feature articles, where we discuss in detail other Colorado legal, procedural (including divorce law and family mediation) or parenting topics. Presently, we look in depth at:
An additional highly recommended resource for Colorado divorce law information is Colorado Springs, Colorado, family lawyer Carl Graham's Colorado Divorce and Family Law Guide.
Return to home, or for other news articles on Colorado divorce law and Colorado mediation issues, return to the index to our site's Colorado divorce law information and mediation news – The Latest!