Colorado Divorce Law, Colorado Divorce Information And Colorado Mediation News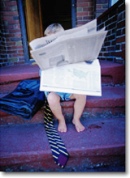 Here, at "The Latest!," you'll find the latest news and information regarding Colorado divorce law and other Colorado divorce information or topics of interest to parties considering mediation of their Colorado divorce.
Recent Changes To Colorado Divorce Laws
See especially our articles on 2009 Colorado Divorce Law Filing Fees Increase, 2008 Changes to Colorado Child Support Laws, the simplified and streamlined 2006 Sworn Financial Statement forms, and our feature on the major 2005 changes to Colorado divorce law, process and forms. We have also recently updated our Colorado child custody and visitation relocation law article.
We currently host 21 other articles on Colorado divorce law and related topics. Additionally, consider recent posts in our topical Colorado DivorcePoint! divorce law blog.
Colorado Mediation News
Learn about the new Colorado Mediation Association or "the MAC" in our article 2011 Colorado Mediators Organization Rebrands as the "Colorado Mediation Association!" (The old Colorado Council of Mediators — CCMO — is no more.)
Evolution Of Our Divorce Mediation Process
Finally, consider articles regarding changes at our office in 2006 (the substitution of old-style flip-charts with mediators' client-side large LCD displays), in 2007 (additional new mediators' technology and tools), and our plans for the future — as we continue to innovate our Colorado family and divorce mediation process.
Colorado Divorce Law Updates
Visit us again for new articles as the divorce laws of Colorado and federal and Colorado tax laws change.

Also, see our "Spotlight" or other feature articles, where we discuss in detail other Colorado legal, procedural (including divorce law and family mediation) or parenting topics. Presently, we look in depth at:
An additional highly recommended resource for Colorado divorce law information is Colorado Springs, Colorado, family lawyer Carl Graham's Colorado Divorce and Family Law Guide.